Until you spread your wings, you'll have no idea how far you can fly.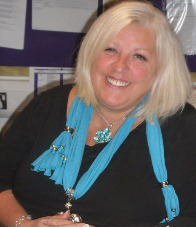 Denise Barkham (HPD, DHP, NCH, APHP, AfSFH (Exec)
Clinical Hypnotherapist & Psychotherapist
I'm Denise Barkham and I am a Solution Focussed Hypnotherapist. I trained at the prestigious Clifton Practice in Bristol, a Centre of Excellence for Hypnotherapy and recognised as the leading Hypnotherapy Clinic in the UK. I am a member of the National Council of Hypnotherapy and an Executive Member of the Association for Solution Focussed Hypnotherapists (AfSFH) and am bound by their Codes of Professional Conduct and Ethics. I am fully insured.
In the past I have worked for one of the biggest multinational companies in the world, as an Assistant to their Overseas Chairmen and Directors. I have also been instrumental, and played an integral part, in the setting up and operating of a business in the construction industry, working as the Sales Manager and PA to the Chairman and Directors. I have successfully set up and opened two new schools in Swindon, and mentored the opening of a third.
I have trained as a volunteer at The Prospect Hospice in Wroughton, which I found to be a truly rewarding experience. In October 2011, I began a weekly meditation/relaxation group, which has gone from strength to strength.
I currently work from both Wroughton and Malmesbury, and I will shortly be opening clinics in London and Kent.
If you would like to bring positive change to your life, then please contact me by phone or email.